Sandcrawler PSA: Looking For A Soul Mate?These Are Not Those Who You Should Seek
Unless you are a 9/11 truther/ Alex Jones follower.
Find and meet people that share a passion for liberty and freedom and are ready to start a relationship. GET FEATURED: E-mail: mods_love @ infowars.com your picture, 100 words or less description & your PlanetInfowars @ User Name! Get the conversation going by 'mentioning' them! (Just type in your status bar @TheirUserName and it will notify them of your message) See all the featured Freedom Lovers: http://s1076.photobucket.com/user/Planetlnfowars/library/Dating%20Freedom%20Lovers?page=1
No, this is not a
joke
, it is for realz or as
@jtLOL
tweeted: "WHO SENT YOU???"
#InfoWarsPickupLines
"
@Maggot
is from 'FEMA Region 9":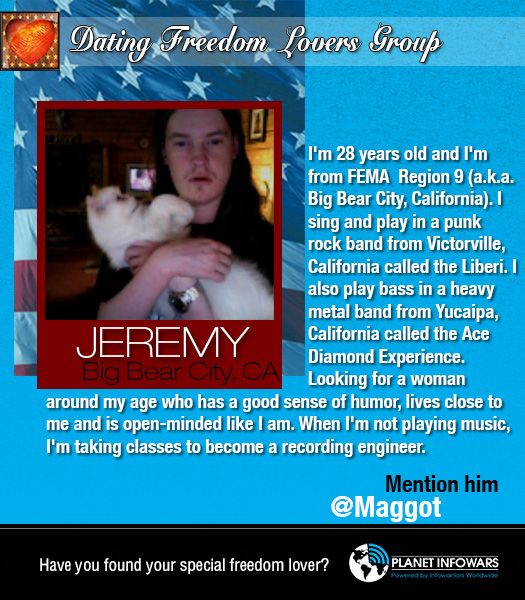 @Galeeshia likes
being awake and telling others
: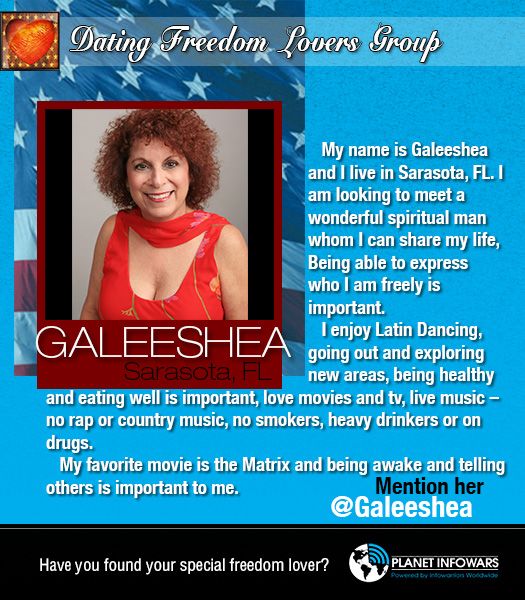 @BigChevyTruck finally
found the truth
after discovering the Alex Jones show:
Not sure about @BlackWolf91, tends to ramble in the moonlight or something: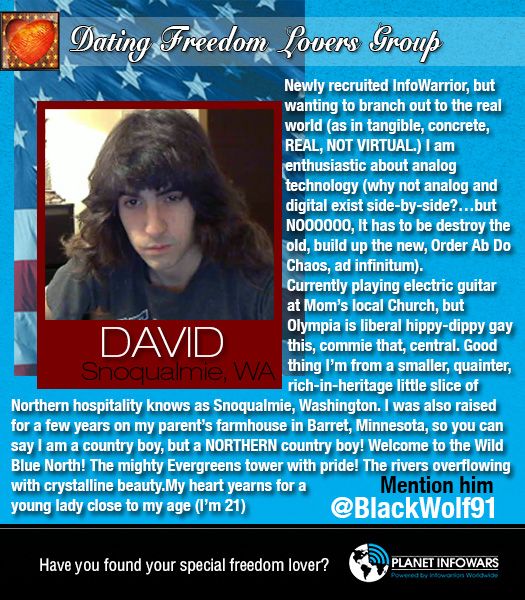 There are more, a
LOT more of 'em
Posted by:
Stable Hand
at
10:05 AM
Comments
Posted by: Mark at April 26, 2013 10:51 AM
Posted by: Kafiroon at April 26, 2013 11:51 AM
Posted by: NotClauswitz at April 26, 2013 03:00 PM
Posted by: The Man from Athens at April 26, 2013 05:00 PM
Processing 0.0, elapsed 0.0044 seconds.
15 queries taking 0.0034 seconds, 12 records returned.
Page size 7 kb.
Powered by Minx 0.7 alpha.