Released Prisoner Iyad Abu Khaizaran: Prisoners Who Killed Jews Are Entitled To PA Salary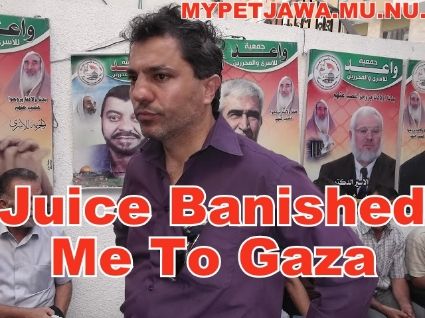 Khaizaran was released in the prisoner swap for hostage Galid Shalit deal on 10/18/2011
Our tax dollars[update: forgot to add "thanks to Bronco Bama"] to the Palestinian Authority at work here:
Note: Iyad Abu Khaizaran, member of the Islamic Jihad, was given a life sentence in 1991 for stabbing a 76 year-old man to death, Shlomo Yahya, in a suburb of Tel Aviv.
Posted by:
Stable Hand
at
10:28 AM
Comments
1
The palistinian's take my money but it's not me giving it to them it's my own dam government taking my money and using it for purposes that I do not approve.
One day that will change, hope is the ones stealing my money to give to palistnians will get banished to Gaza also.
If wishes could make it so.
Posted by: obsidian at February 12, 2013 11:18 AM
2
We pay our military, no matter what. They might kill, maim, or insult the likes of the PA just by being there. It is nothing personal; it's all in a day's work.
Posted by: Gork at February 12, 2013 12:54 PM
3
Some things are so ridiculous that they have to be true.
Posted by: Frank at February 12, 2013 03:27 PM
Processing 0.0, elapsed 0.0043 seconds.
15 queries taking 0.0034 seconds, 11 records returned.
Page size 6 kb.
Powered by Minx 0.7 alpha.