Lest Anyone Forget: JihadTweet Against "The Jewish" U.S. Ambassador to #Yemen
Via hearter of a dead guy, "Nasser Al-Qaeda" [Analyst and champion of the causes of the Muslim Ummah and the oppressed everywhere] aka @nsir200011: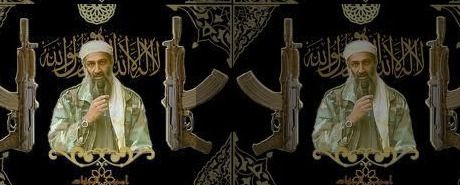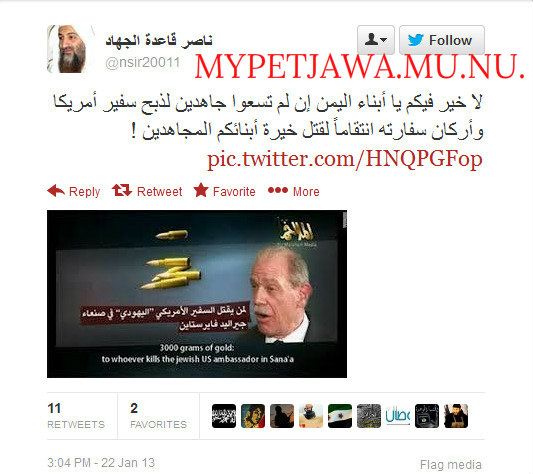 Carry on Twitter and
ignore
your TOS violations. Related:
Yemen: Al Qaeda's (AQAP) Media Arm Screws Up Omits Bounty On US Ambassador to Yemen & US Soldiers (Updated)
Posted by:
Stable Hand
at
01:31 PM
Comments
1
How about a Palestinian American Ambassador in the Middle East.
Posted by: Ami at January 25, 2013 07:50 PM
Processing 0.01, elapsed 0.0028 seconds.
15 queries taking 0.0022 seconds, 9 records returned.
Page size 5 kb.
Powered by Minx 0.7 alpha.