Droned: 3 More AQAP Mujahid Eliminated In Marib, Yemen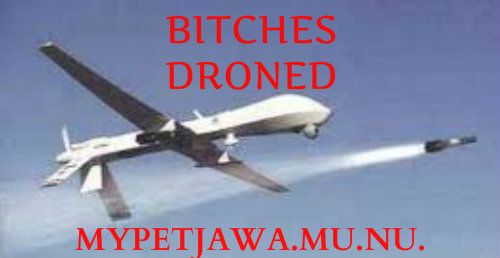 Nice! Three days ago
8 of 'em were droned
!
More please
[Bill Roggio]US drones struck again in Marib province in central Yemen, killing three al Qaeda in the Arabian Peninsula operatives. The strike is the second in the central province in three days. The CIA-operated, remotely piloted Predators or the more deadly Reapers launched two missiles today at a car as it traveled outside the city of Marib in the province of the same name, according to The Associated Press. Three AQAP members, identified as Ali Saleh Toaiman, Qassim Nasser Toaiman, and Ahmed al Ziadi, a local commander in the province, were killed in the attack, and two more were wounded.[More...]
Next?
Posted by:
Stable Hand
at
09:33 PM
Comments
Posted by: Nanabozoh at January 21, 2013 10:53 PM
2
Good work troops, kill more of them. KILL ALL HIRABI'S!!!
Posted by: JusCruzn at January 22, 2013 09:19 PM
Processing 0.0, elapsed 0.0034 seconds.
15 queries taking 0.0025 seconds, 10 records returned.
Page size 5 kb.
Powered by Minx 0.7 alpha.