Who Is Really Behind Omar Hammami aka Abu Mansour Al-Amriki's Twitter Account?
Image credit: B'emet Or
I meant to post this a couple days ago. The below
was a conversation
between
Roggio
and the supposed Twitter account of Hammami
@abumamerican
: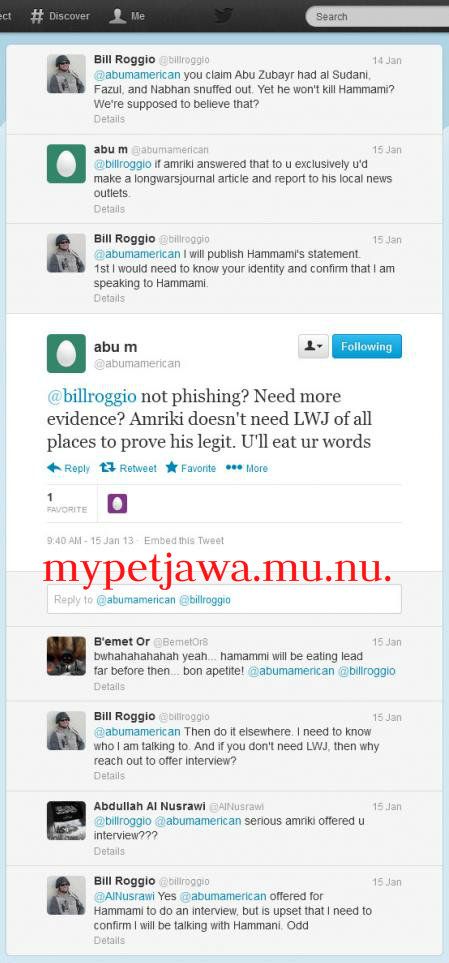 Certainly makes
one wonder
...
Posted by:
Stable Hand
at
05:56 PM
Comments
1
I wonder if abumamerican is the same abuma I banned on a forum....
Posted by: cloaked in mystery at January 18, 2013 06:26 PM
2
Hard to tell, cloaked, it could have been abubuttpuppet.
Posted by: Mark at January 18, 2013 07:12 PM
Processing 0.0, elapsed 0.0034 seconds.
15 queries taking 0.0026 seconds, 10 records returned.
Page size 5 kb.
Powered by Minx 0.7 alpha.