Omar Hammami (aka Traitorous Jackass) And His Jackass (Updated)
American traitor Abu Mansoor al-Amiriki is a dead man walking, err, mounting his jackass: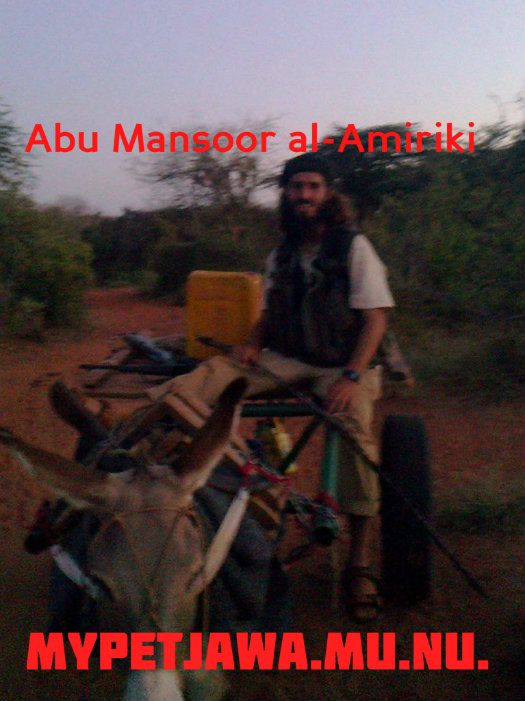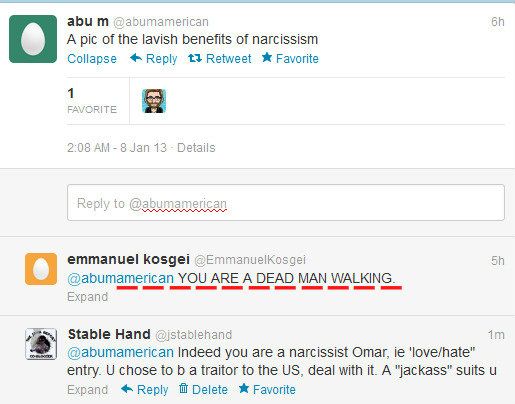 After his
novel
yesterday it appears he wants one to
feel sorry for him
. Tough shit bitch. BTW, dead man walking comment comes from someone I mistook for someone else. Don't know 'em.
Update
: BemetOr has a special image for
Bullwinkle
and his jackass: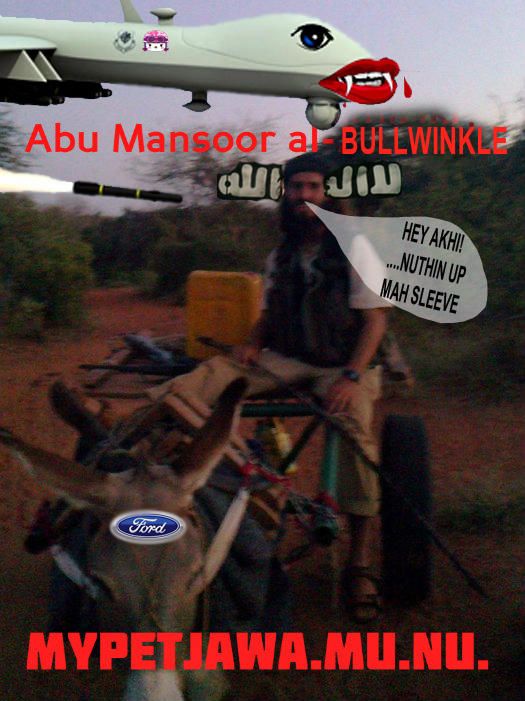 The original
Bullwinkle by B
: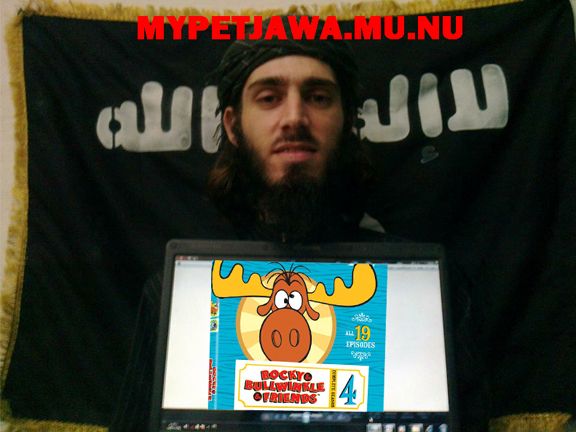 Related:
al-Shabaab Issues an I Will Cut Your Neck Fatwa Against Abu Mansoor Al-Amriki
Update Video Omar Hamammi Appeals For Mercy(bumped)
Omar Hammami's personal dispute with Shabaab
[LWJ]
Posted by:
Stable Hand
at
10:37 AM
Comments
Posted by: EROWMER at January 08, 2013 12:43 PM
Posted by: Kafiroon at January 08, 2013 01:21 PM
Posted by: Kevin at January 08, 2013 03:39 PM
Posted by: JusCruzn at January 08, 2013 03:40 PM
Processing 0.01, elapsed 0.0046 seconds.
15 queries taking 0.0035 seconds, 12 records returned.
Page size 7 kb.
Powered by Minx 0.7 alpha.