Three ISIS Fighters Killed By Long-Range Snipers and Wild Boars But Mostly Wild Boars
When God sends a Plague of Wild Boars against you, he's done sending messages, and is now sending armored bacon.
Near Kirkuk, Iraq:
Three Islamic State jihadis have reportedly been killed by rampaging wild boars near Iraqi farmland. The three Islamic State militants were cut down by the feral boar known to inhabit Kirkuk in the the al-Rashad region, a local news site claims. They attacked the militants and left three killed, Iraqi News reports.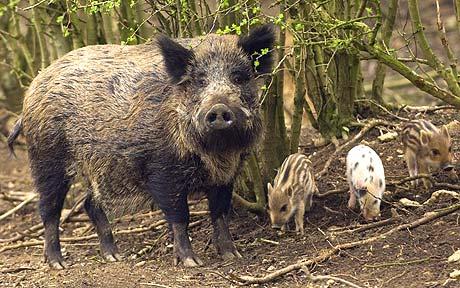 Artist's Depiction: A warboar sergeant putting recruits
through bacon training
ISIS took vengeance on the boars by... attacking the farm.
'Islamic State militants took revenge at the pigs that attacked the farmland," though reports of how the fighters died remain unclear.
ISIS apparently thinks the feral pigs owned the farm. Some kind of boar
kubbutz
or something.