Father of Slain SEAL Tyrone Woods: Hillary Clinton Vowed "We're going to have that person arrested and prosecuted that did the video."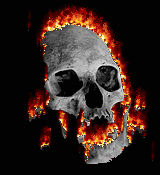 This guy is not in jail for a parole violation. He is in jail because he's a convenient scapegoat for
Barack Obama's and Hillary Clinton's failure.
He also wants to know who gave the order to
not
rescue his son:
When I heard that there's a very good chance that the White House as well as other members of the military knew what was going on, and obviously someone had to say, "Don't go rescue them." Because every person in the military, their first response is, "We're going to go rescue them." We need to find out who it was that gave that command.
Audio of the interview at the link.