Fort Hood Memorial Service
My one hope, which won't be realized, is that the 12 soldiers are not referred to as 'victims'. They are casualties of war, as much as if they had been killed by an Islamic terrorist in Afghanistan or Iraq.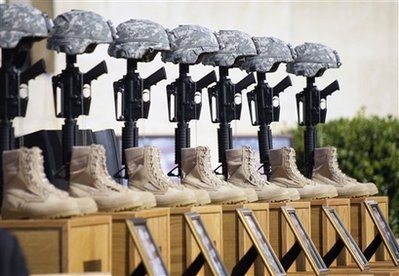 Here's
the text of Obama's speech
. He didn't call the dead 'victims' but did call the attack a 'crime'.
Livestream [ace]:
This actually seems to be down at the moment, but
the livestream of the memorial is here.