Bada Bing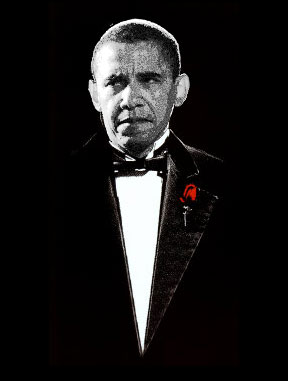 'Hey, nice company ya got there.
It would be a shame if anything were to, ya know, happen to it.'
"These are complicated companies," one CEO said. Offered another: "We're competing for talent on an international market." But President Barack Obama wasn't in a mood to hear them out. He stopped the conversation, and offered a blunt reminder of the public's reaction to such explanations. "Be careful how you make those statements, gentlemen. The public isn't buying that." "My administration," the president added, "is the only thing between you and the pitchforks."
So let me see if I've got this right. The Democrats helped cause the crisis through bad policy, fanned the flames of outrage against CEOs and Wall Street and are now saying they're the only ones who can protect the CEOs from all of those angry people out there. All the CEOs have to do is whatever Obama wants. That's a pretty sweet little operation Obama's got going.