Mary-Kate Olsen Announces She's All Grown Up By... Wearing A Diaper
Well, that's what it looks like. And it's drooping, too, as if a Full House, if you know what I'm saying.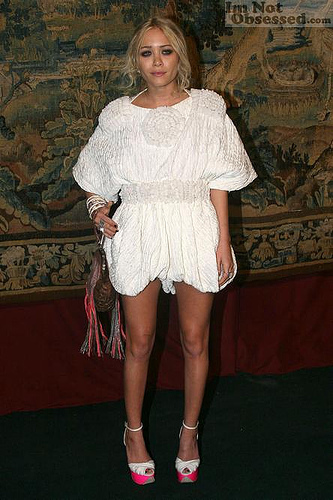 These Lolitas -- Lohan, Spears, Hilton, etc. -- have been slammed a lot. But maybe they're just incredibly pro-family and are attempting to make husbands appreciate their wives' beauty and grace by collectively demonstrating
Hey, this shit right here? Trust me, nowhere near as good as you might think.