Weep for the Wilsons
Conservatives are often accused of having no heart and no compassion. However, I feel truly awful about the dismissal of Valerie Plame's lawsuit against the Bush administration.
With the case out of court, how are Plame and her husband Joseph Wilson going to attract the media attention which has been their lifeblood since the beginning of this
manufactured scandal
terrible ordeal? Actually, I have an idea: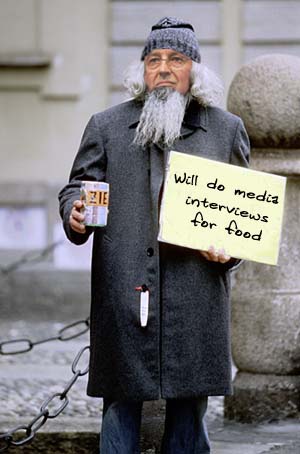 All we want is to be left alone!